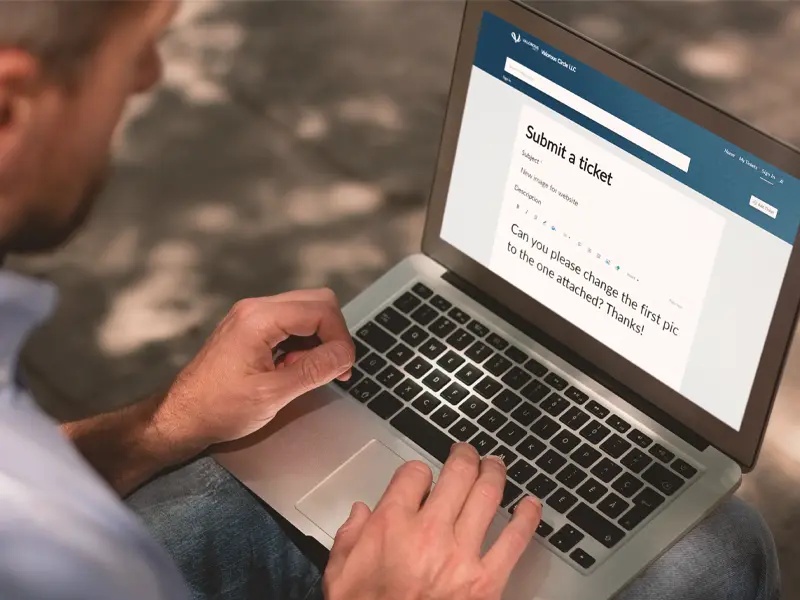 Don't Stress about Keeping Your Website up to Date!
Having a solid, attractive website is a necessity. Optimizing a site goes beyond online marketing, as technical and security issues can substantially affect performance. We know you have better things to do than worry about technical jargon, plugins, and themes. Our websites stay up to date while you focus on your business.
We Believe In Making Your Digital Journey as Seamless as Possible.
With our "one package, one price" model, you receive comprehensive services that ensure your website is not just a digital presence but a powerful tool that drives your business forward. Here's what's included:
Your website deserves a reliable home on the web. We provide top-notch hosting services, ensuring your site is always accessible to your audience with minimal downtime and lightning-fast loading times.
Establish your online identity with a domain name that speaks volumes. We will provide a keyword-rich domain name that reflects your business and boosts your search engine visibility.
Do you already have a domain under your control? We make it easy for you by offering free redirection, ensuring that your existing online presence seamlessly directs visitors to your new website.
Your data is precious, and we treat it that way. We perform regular backups to safeguard your website's content, so you never have to worry about data loss.
CMS, Theme, and Plugin Updates
We keep your website running smoothly by regularly updating the content management system (CMS), themes, and plugins. This ensures optimal performance and security.
Security and Malware Checking
The digital world can be challenging. Rest assured, our regular security and malware checks help keep your website safe from online threats, giving you peace of mind.
Have questions or need assistance? Our support portal is your lifeline. Access unlimited support whenever needed, ensuring you're never alone on your digital journey.
With Valorous Circle Marketing's "One Package, One Price," you can focus on growing your business while we handle the technical aspects. We're dedicated to empowering your online presence, providing a solid foundation for your digital success.