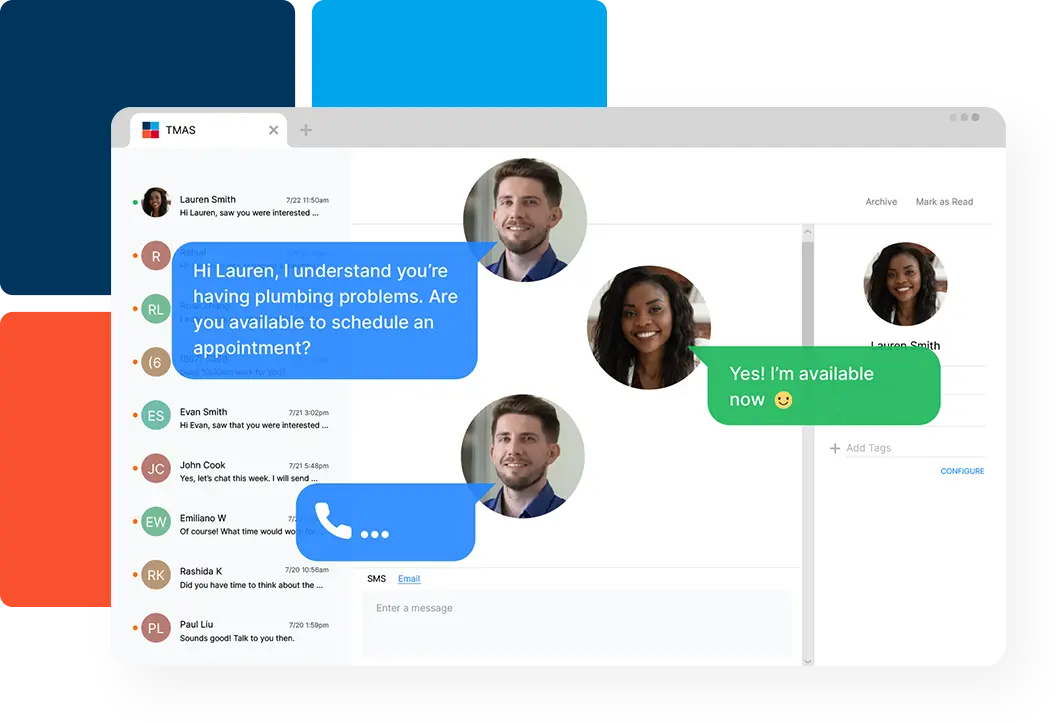 Targeted Marketing Automation Software (TMAS)


Streamline Lead Conversion and Nurture
Are potential clients slipping through the cracks due to overwhelmed manual follow-ups?
The Problem: Lost Leads and Inefficient Follow-Ups
Is your team struggling to keep track of leads, resulting in missed opportunities and lost revenue? In today's fast-paced business world, efficient lead management is non-negotiable.
The Solution:
Effortless Lead Management with TMAS
Introducing TMAS by Valorous Circle (pronounced [TOM] + [UHS]) – the ultimate solution for seamless customer relationship management and automated marketing. Here's why TMAS, powered by HighLevel software, is your ticket to revolutionizing your lead conversion and nurturing process:

And Here's What Is Included in the One-Price Package
With these automation services, you'll save time and resources and deliver exceptional customer experiences, ultimately driving your home service business towards unparalleled success, all included in one affordable package.
Effortless 5-Star Reputation Building
Boost your online reputation effortlessly by requesting 5-star Google reviews from satisfied clients. Turn happy customers into your brand advocates, attracting even more business.
Instant Customer Engagement
Never miss a lead again with automated customer communications. When a potential customer calls and your home service business can't answer, an immediate text assures them of a prompt callback. Enhance customer satisfaction and capture leads efficiently.
Engage your website visitors with an automated chat. Whether day or night, this feature provides real-time assistance and information, converting visitors into customers 24/7.
Rapid Response to Web Inquiries
Don't let potential clients slip away. Our automated system ensures a speedy follow-up on new inquiries submitted through your website's contact forms. Be the first to connect and win their business.
Empower Yourself with Facebook Advertising Expertise
We'll provide step-by-step guidance for running digital Facebook advertising campaigns in the TMAS self-service portal. You'll have the tools and knowledge at your fingertips to harness the immense power of social media advertising, expanding your reach and attracting even more customers—all within the same affordable package.
Direct Texting to Your Database
With TMAS, you have your entire database at your fingertips for any promotional services you want to promote! Don't worry; we set up all compliance to the FCC regulations for you.
Bridging the Gap: Is Your Lead Management Truly Automated?
Are you still juggling manual follow-ups and struggling to maintain a streamlined lead conversion process? It's time to bridge the gap between time-consuming lead management and effortless automation.
With TMAS – Targeted Marketing Automation Software, you're not just managing leads – you're nurturing relationships, boosting conversions, and maximizing revenue. Say goodbye to missed opportunities and hello to a more efficient, results-driven approach.
Automate Your Success with TMAS and witness the revolutionary impact on your lead conversion and nurturing efforts.