Join us as we discuss SEO, website design and more digital marketing news that will help you create new opportunities online.
website design  –  digital marketing  –  search engine optimization – targeted messaging  –  google reviews – website support
Get a FREE Website Performance & SEO review of your website. Are you curious what Google thinks of your website? Find out for free!
Read More »
Video blogging and online video marketing are two of the most effective types of online marketing you can do –
Read More »
Video blogging is one of the most effective types of online marketing you can do – and Valorous Circle's proven
Read More »
You probably know how important images are on your website, your blog and in your marketing materials . . .
Read More »
VIDEO: Choosing the right hosting plan for your website involves more than just picking the largest or cheapest provider. Although Valorous Circle does not provide website hosting services, we are regularly testing and comparing hosting providers to ensure you that we can provide you with the best hosting recommendations for your website needs.
Read More »
I'm sure you've heard of search engine optimization (SEO) and I'd wager you even know that it's an important factor in ensuring that your website ranks well with Google and other search engines. Even so, I'm confident that, like most people, your brain begins to hurt when you think about learning even the basics of SEO and how to apply SEO best practices to your blog or website. If this sounds at all like you feel about search engine optimization then this post may be just what you are looking for . . .
Read More »
Do you have a backup of your website or are you trusting your hosting provider? Do you know that most
Read More »
Establish Your Google My Business Page
Google My Business is Google's version of what used to be known as the Yellow Pages – except Google My Business actually works. Registering and validating your business and your business locations with Google My Business is the first thing you should do if you have not done so already.
Take the time to complete your business profile as Google will use this information to help direct people (prospective customers) to your website based on their search. Setting up and completing your Google My Business profile shouldn't take more than 30 minutes and will provide you with a solid start to your search engine optimization.
Read More »
Creating an editorial calendar for your blog is simple although it does take a bit of planning. Join us to find out the steps to follow to create your blogging calendar to better define your SEO practices and ensure your readers are getting the most out of your business projects.
Read More »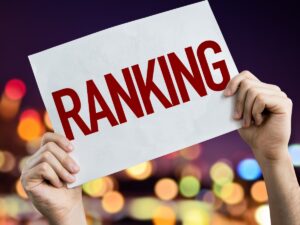 If you're like most business owners, the thought of climbing...
Read More
Want to dominate your local market and grow your business?...
Read More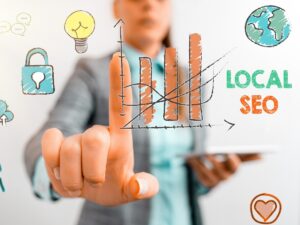 Struggling to understand the best way to boost your local...
Read More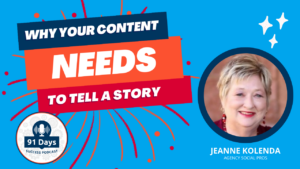 About Our Guest Jeanne Kolenda – Agency Social Pros 843-492-5442...
Read More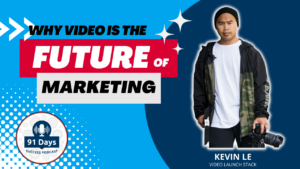 https://youtu.be/zTJIbpg1uUs About Our Guest Kevin Le – Video Launch Stack...
Read More
Maximizing Local SEO The Importance of Dedicated Service Pages for...
Read More
About Our Guest Lane Houk – Quantum Agency / Signal...
Read More
"The importance of review velocity and ranking your organization in...
Read More